For all children from Reception Classes to Year 6
An Abbots Green school sweatshirt or cardigan with the embroidered school logo
A black fleece with the embroidered school logo
A white Abbots Green polo shirt with the embroidered school logo. Alternatively a plain white polo shirt or plain white cotton shirt can be bought independently from children's clothes shop. 
Grey trousers (children may wear grey shorts during summer months)
Grey skirt/pinafore dress or grey trousers (during summer months children may wear green and white gingham dresses)
Plain black, grey or white socks (plain black or grey tights in the winter months)
Black school shoes. During summer months, sandals may be worn provided that they have a covered toe, flat heel and feature a buckle fastening. Please note that trainers are not acceptable and should not be worn other than for PE sessions for KS2 children. Reception and KS1 children should wear plimsolls for PE sessions.
School Bag  (Book bag for Reception/KS1 children; Small rucksack for KS1 children; Large rucksack for KS2 children.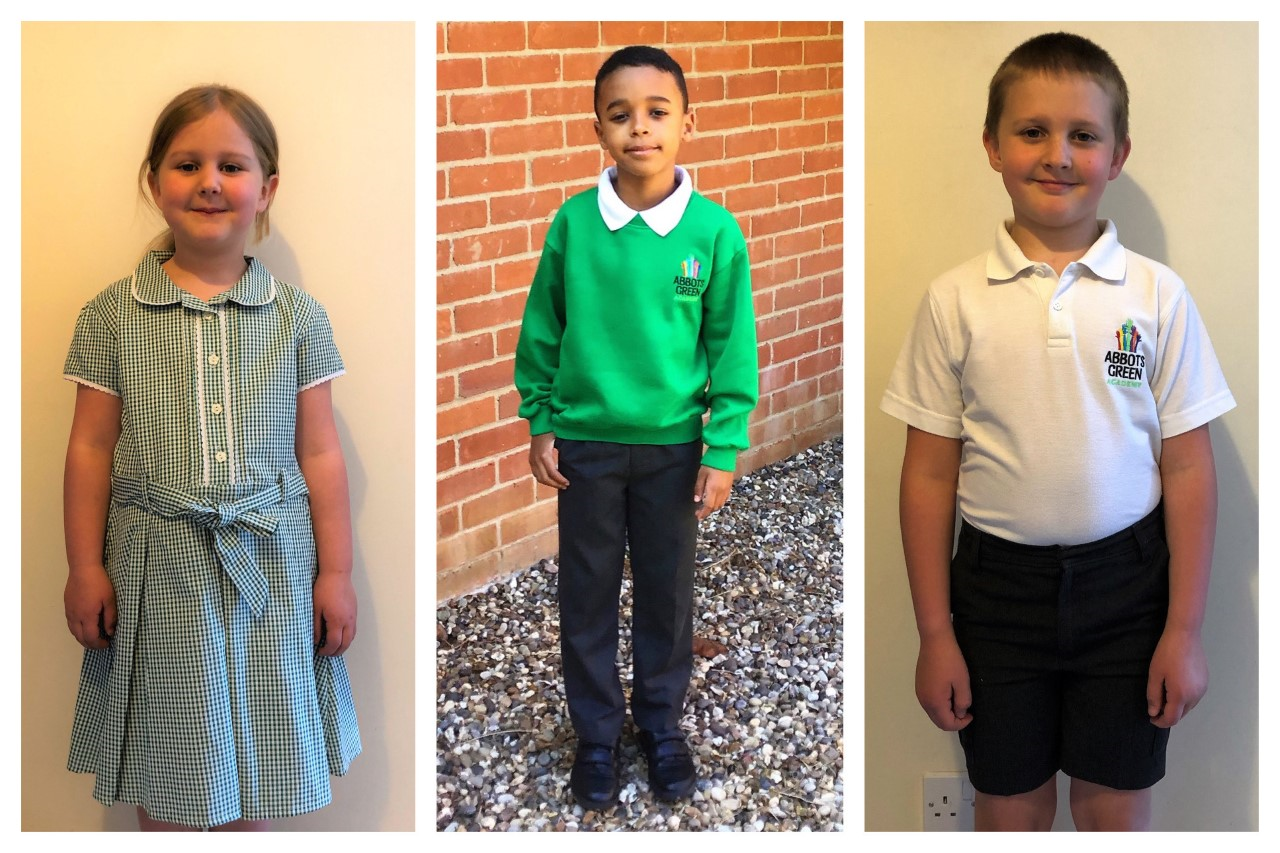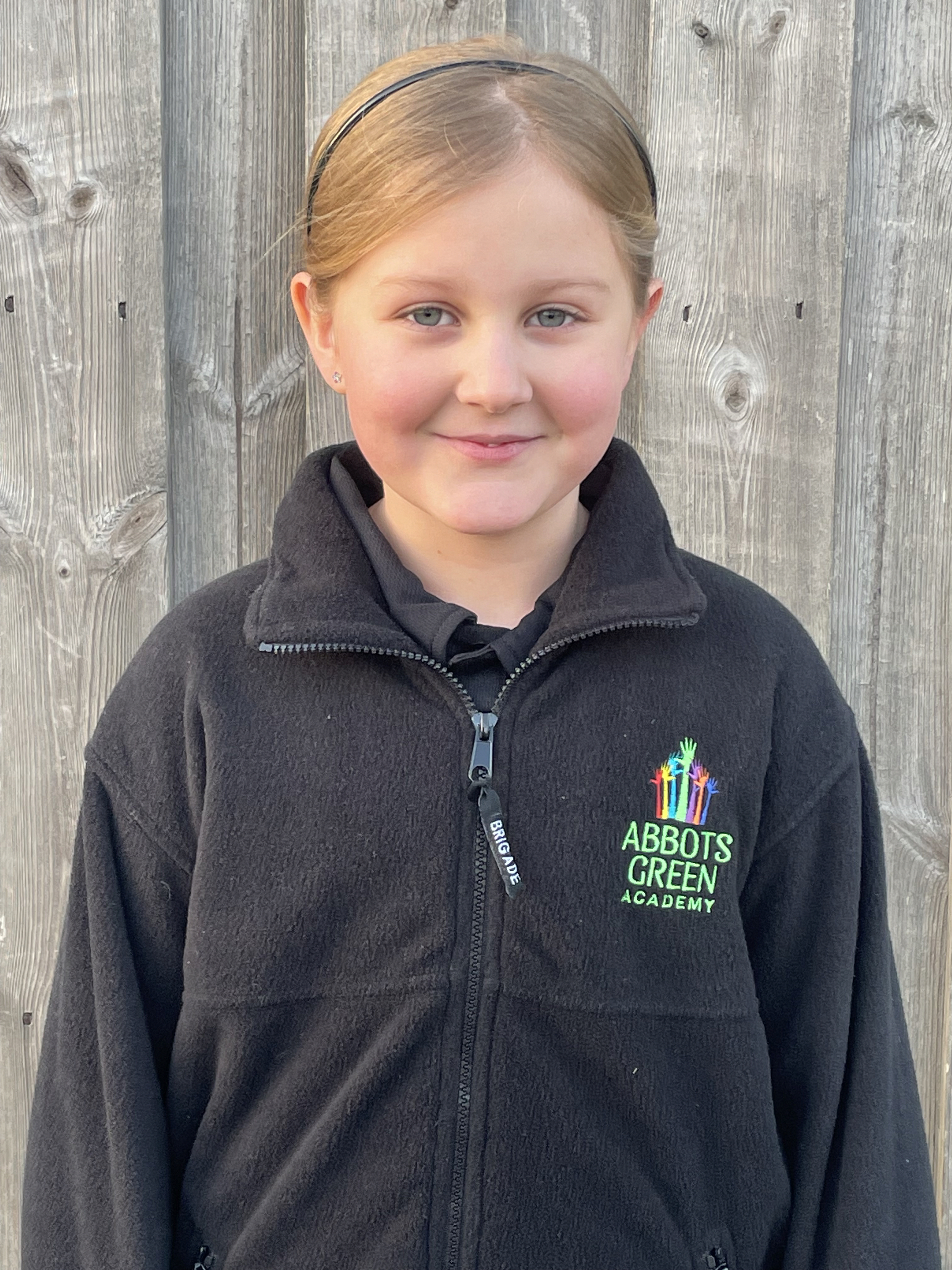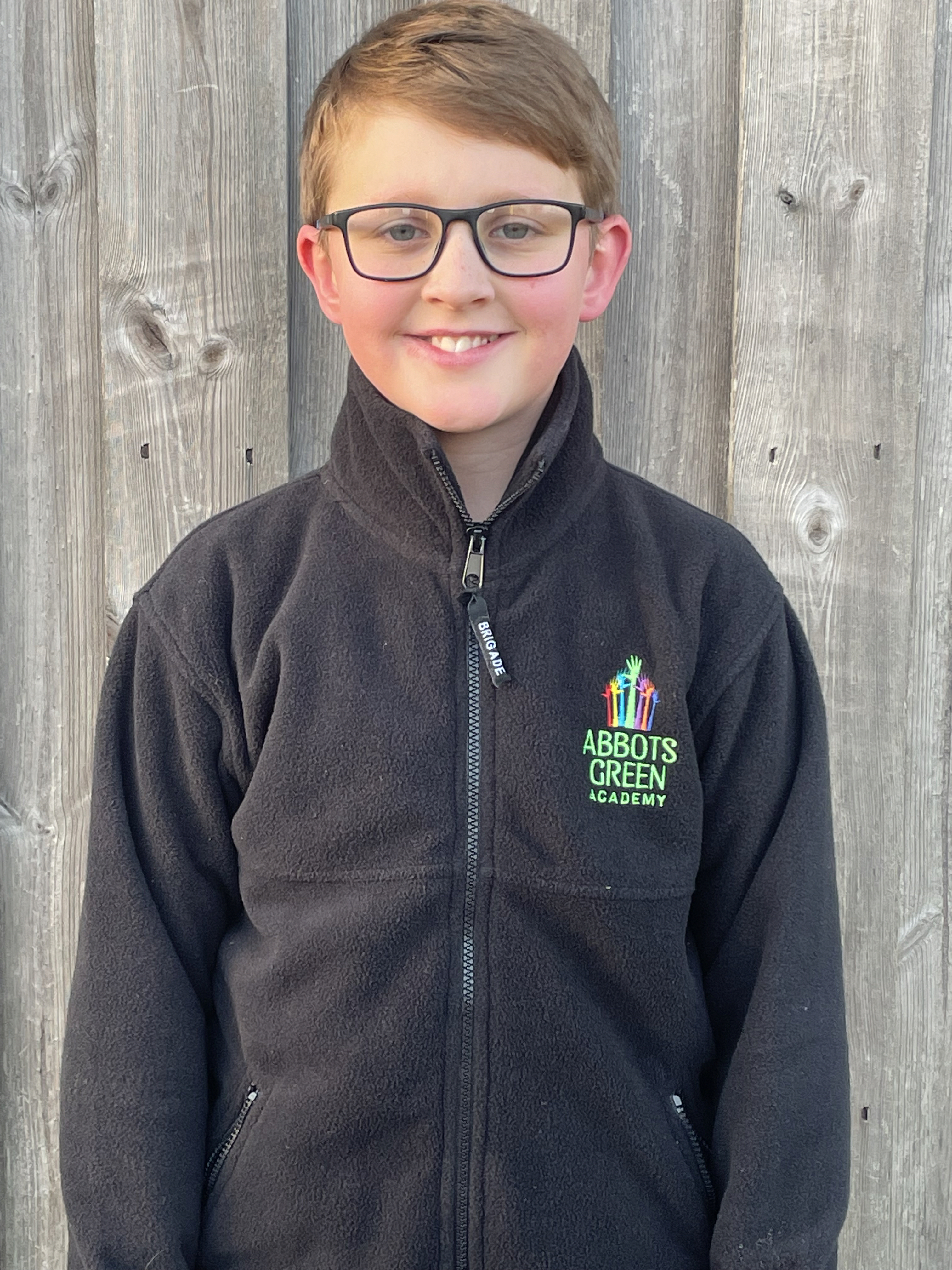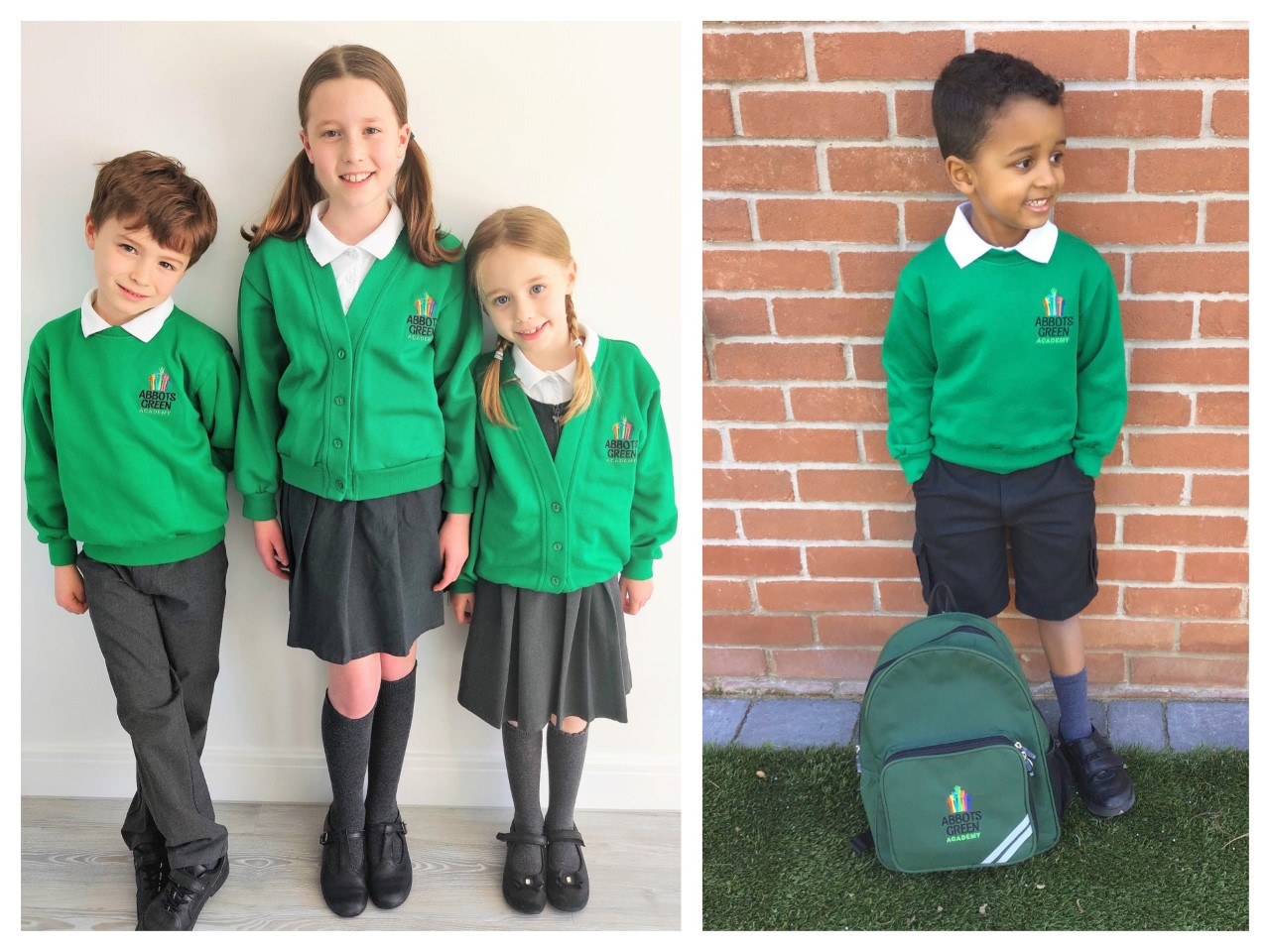 PE Kit
Abbots Green PE T-Shirt in black with the embroidered school logo. Please note that football tops and t-shirts featuring pictures/patterns/slogans are not acceptable.
Plain black PE shorts
Plain black PE skort
Black and/or white Trainers - no coloured trainers
PE Bag
During the winter months an outdoor PE kit is also required. Plain dark coloured tracksuit bottoms and top.
Long hair must be worn up for PE sessions to promote a positive sports ethic and to keep pupils safe as they exercise
Earrings must be removed on the day your child is taking part in PE or any other sport event. Staff are unable to remove earrings.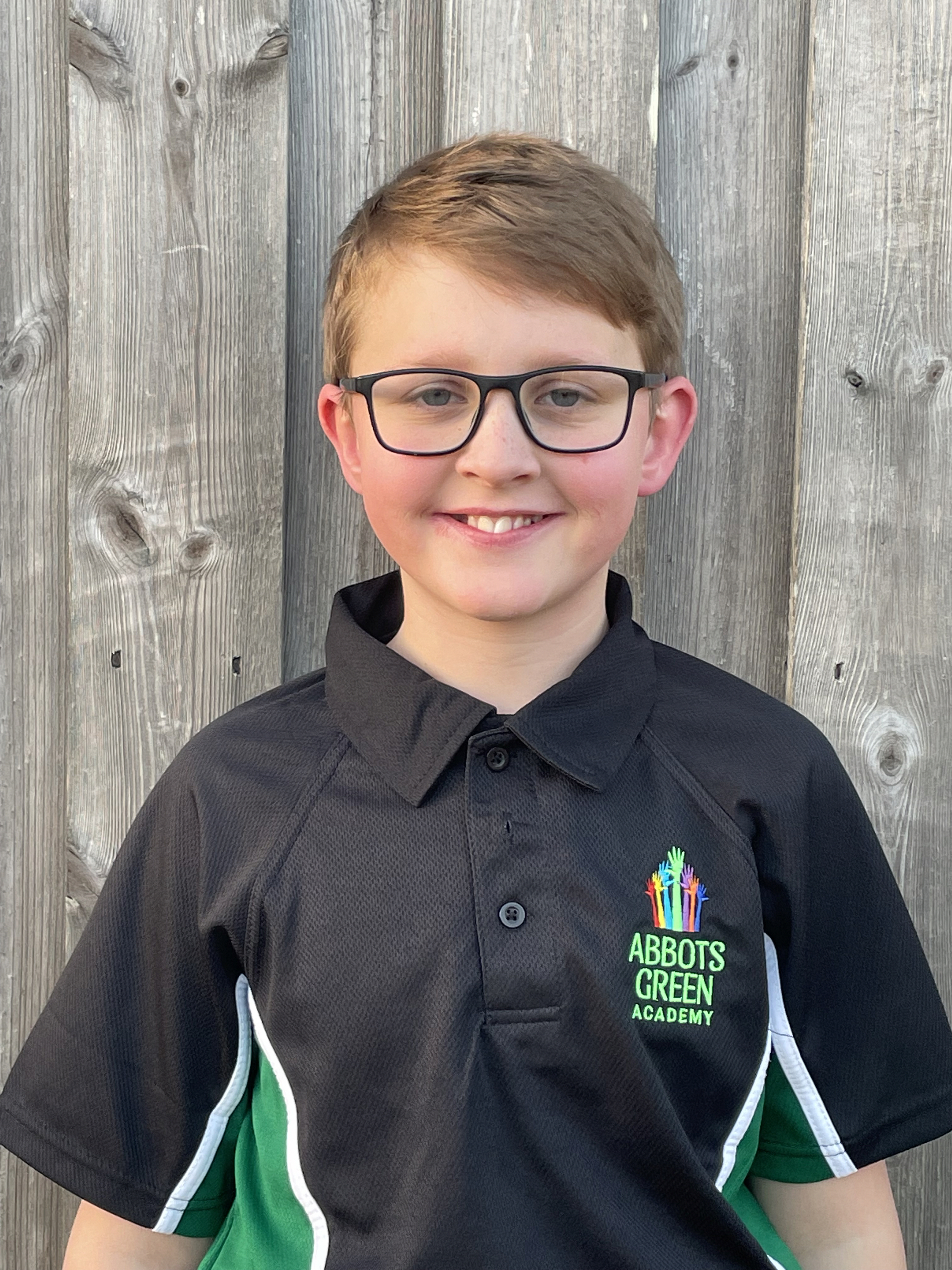 For all children in the school Nursery
Children attending our school Nursery are invited to order a sweatshirt embroidered with the school logo. The sweatshirts should be worn with the child's own trousers/skirt. We recommend comfortable shoes with secure fastenings.
Help with uniform costs
Children who are in receipt of certain benefits and are eligible for 'Pupil Premium' are currently entitled to an annual £25 uniform voucher. Please contact the school office via email to request an order form and for more information.
Ordering school uniform
Brigade Clothing provide competitively priced sweatshirts and cardigans embroidered with our school logo and we politely ask that all pupils wear one of these. They can also provide polo shirts, PE t-shirts, book bags, rucksacks and PE bags with our logo embroidered but it is completely acceptable for these items to be purchased without our logo from any other supplier; supermarkets always seem to provide good value items! Trousers, skirts, pinafore dresses etc are also available from Brigade but once again you may find these less expensive through other outlets. 
To order from Brigade parents and carers should go to www.brigade.uk.com where delivery is free when you spend over £50. We recommend, if you can, to get together with other parents and carers to avoid these charges. 
Samples of most uniform items are normally available to try on at the school office and we strongly recommend that children try on a sample before parents and carers place their order. However due to the current COVID-19 restrictions this is not currently possible therefore please refer to the Brigade measuring guide by clicking here.
Please ensure that all clothing and footwear is clearly marked with your child's full name. 
Jewellery and Accessories
The only jewellery permitted to be worn in school are a wristwatch and small stud earrings however school cannot be responsible if these items are lost. Both of these items must be removed before PE sessions.
Hair accessories should be plain coloured (green, white, brown, black) and simple.
Sunglasses are not permitted (unless under instruction from a healthcare professional.)
Gloves and winter hats should be provided for the colder months with sun-hats provided in the summer months. Hats should not include slogans and should only be worn outdoors.
Children should not wear make-up or nail varnish to school.