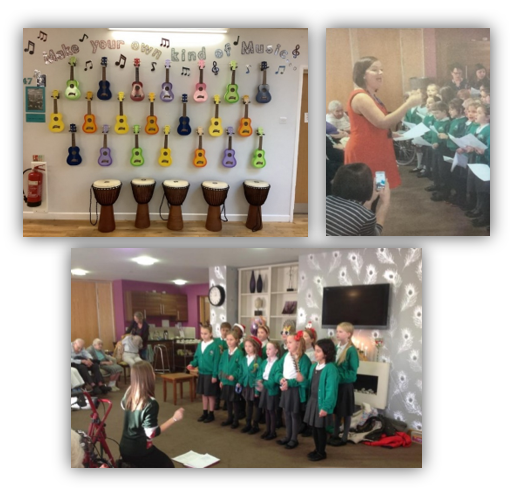 Music
At Abbots Green Academy, we aim to support all children to see themselves as musicians. Through our music curriculum, children gain a firm understanding of what music is by listening, singing, playing, evaluating, analysing, and composing across a wide variety of historical periods, styles, traditions, and musical genres. We are committed to developing a curiosity for the subject, as well as an understanding of a range of different genres of music and their different features. It is through these features that children come to understand how music can be used to express themselves and their emotions. Pupils are encouraged to experiment, through improvisation, composition and in using a range of instruments, to find different ways in which to be creative. We aim to provide children with the opportunity to confidently progress in their creativity and expression along with nurturing a love of music.
Aims of the Music Curriculum
The national curriculum for music aims to ensure that all pupils:
perform, listen to, review and evaluate music across a range of historical periods, genres, styles and traditions, including the works of the great composers and musicians
learn to sing and to use their voices, to create and compose music on their own and with others, have the opportunity to learn a musical instrument, use technology appropriately and have the opportunity to progress to the next level of musical excellence
understand and explore how music is created, produced and communicated, including through the inter-related dimensions: pitch, duration, dynamics, tempo, timbre, texture, structure and appropriate musical notations.