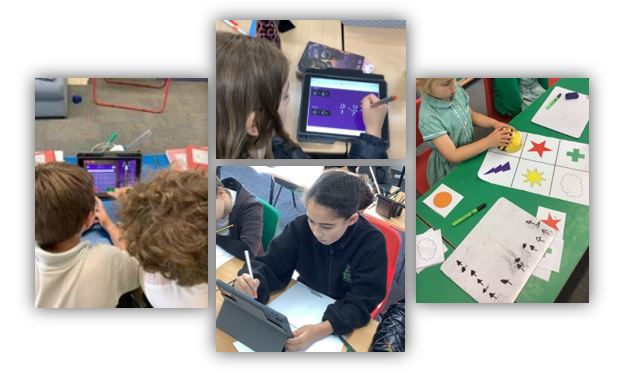 Computing
At Abbots Green, our curriculum provides all learners with a balance of knowledge and cultural capital that they need to succeed in life. It is our intention that these opportunities will enhance their learning throughout their time in school. Through computing, pupils at Abbots Green Academy will gain key knowledge and skills in the three main areas of the computing curriculum: computer science (programming and understanding how digital systems work), information technology (using computer systems to store, retrieve and send information) and digital literacy (evaluating digital content and using technology safely and respectfully). The objectives within each area are built on across key stages to ensure a solid grounding for future learning and beyond. E-safety is a fundamental element of computing teaching and technology use at Abbots Green. Through the Computing curriculum at Abbots Green Academy, we aim to give our pupils the life-skills necessary to embrace and utilise technology in a safe and responsible manner. We believe that through our computing teaching, we are preparing children for workplaces of the future and giving them the skills and knowledge to succeed in the 21st century.
Aims of the Computing Curriculum
The national curriculum for Computing aims to ensure that all pupils:
understand and apply the fundamental principles and concepts of computer science, including abstraction, logic, algorithms and data representation
analyse problems in computational terms, and have repeated practical experience of writing computer programs in order to solve such problems
evaluate and apply information technology, including new or unfamiliar technologies, analytically to solve problems
become responsible, competent, confident and creative users of information and communication technology.